Cloud Computing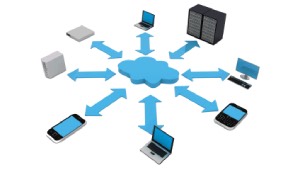 Cloud computing is the utilization of computer services over the internet. Services may include, software, software development platforms, servers and storage.
Services/components of cloud computing.
Clients are the end user. Services are the functions, storage is the warehouse & infrastructure is the backbone of Cloud computing. Application is the backbone of the service. the platform is the Soft infrastructure for the application.
Why is Cloud computing a trending technolog?
The technology is a fast growing technology due to its constantly improvement. Listed down below are a few advantages of its use.
Cost effective.
Convenient as it is continuously available.
Ability to take Backups & recover.
High storage capacity.
Device diversity. The service is not limited to specific devices, its open to any and all.
Location independence. Accessible from anywhere. Not limited to a location.
Despite these advantages, the main disadvantage of this technology is that it cannot be used without an internet connection.
Cloud computing services.
These services are provided under three main categories. They are,
SaaS – Software as a Service
PaaS – Platform as a Service
IaaS – Infrastructure as a Service
Given below are a few service providers of the above categories.
SaaS – BigCommerce, Google Apps, Salesforce, Dropbox, MailChimp, Hubspot.
PaaS – AWS Elastic Beanstalk, Magento Commerce Cloud, Heroku, Force.com, OpenShift, Apache Stratos.
IaaS – AWS EC2, Rackspace, Google Compute Engine (GCE), Digital Ocean.
Cloud computing is a developing idea in the world of technology. It brings the user access to data, applications, and storage that are not stored on their computer and this is a major advantage.
The technology is believed to develop as a powerful technology in the future. Even currently, businesses are using the service for their business development. Since it's an extremely cost-effective technology, companies could end up saving thousands by using this option. For the reliability, a cloud offers, the security it provides, and the performance it boasts of, the cost of a cloud makes it an incredible option for individuals and corporations alike.