LMS Solutions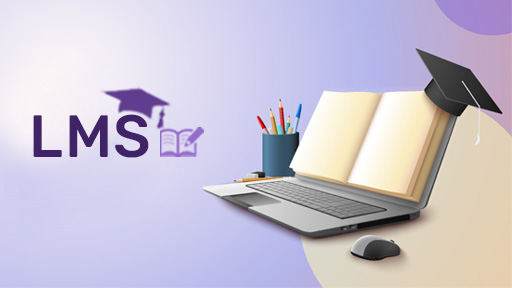 Software is a powerful component that is responsible for the functionality of many industries across the globe. For an industry to ensure that its members operate methodically, there must be a reliable and effective source behind it. This can be easily resolved by adapting LMS (Learning Management System) software to create, deliver and track training for clients, employees and partners. LMS used to be considered a tool that was applied only in the academic field, but today it is adapted by many multinational businesses and government agencies as well.
LMS provides companies with online training tools with which they can connect with learners from any location through recorded or real-time sessions. For this process to take place, there are two sections that come into play. They are an admin interface and a user interface.
Admin Interface – An admin interface refers to the control panel that creates, delivers and organizes courses, analyzes reports and adds trainees for the company.
User Interface – This interface is presented to the users when they enter a course.
Today, you'll find businesses of all sizes and industries, consulting firms, government organizations, online institutes, non-government organizations and independent tutors using LMS to handle functions such as user login and registration, calendars, quizzes, notifications, content and certification.
Some LMSs that are popular among many firms are,
Adobe Learning Manager
TalentLMS
eFront
Docebo
iSpring
Why do enterprises use LMS?
Training employees and onboarding new hires
Instructors can lecture new employees on what is expected of them and how they should perform their tasks. Through such conventional seminars, employers are able to cut down costs and By using the integrated analyzing and monitoring tools, employers can gain insight on the performance of new hires.
LMSs are also utilized to improve employee sales skills. This involves developing seminars on product knowledge, training in customer interaction, and case study-based tutorials that draw on prior client interactions to enhance current interactions.
As far as traditional training goes, geographical barriers are an obstacle. A LMS can provide every team member with access to training materials and even let them to participate in live webinars. This system will save a lot of money and time.
Benefits of using LMS
Centralized learning – Firms can manage and store data in one place for trainers and admins to maintain and renew learning materials.
Monitoring the user's performance and progress
Online training, courses and learning are self-paced.
Learn on the go – Learners can learn from anywhere at any time.
Consistent and easy distribution of learning content.
Encryption features keep content and other sensitive information secure.
Less costly – Simple presentations and online conferences are held instead of events where participants should be present physically. Physical events call for preparation costs.
Types of LMS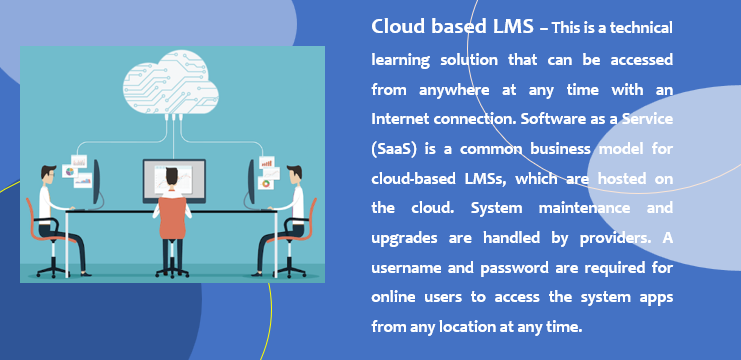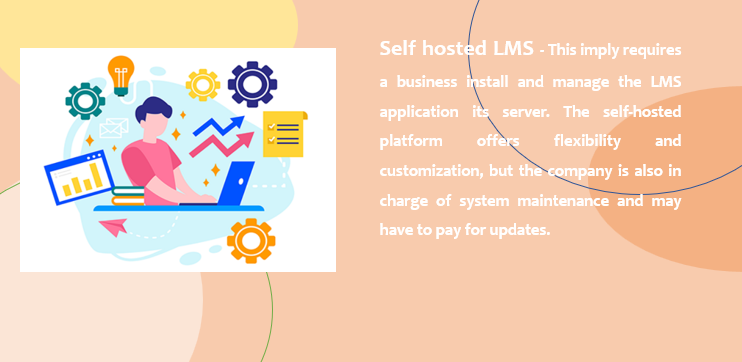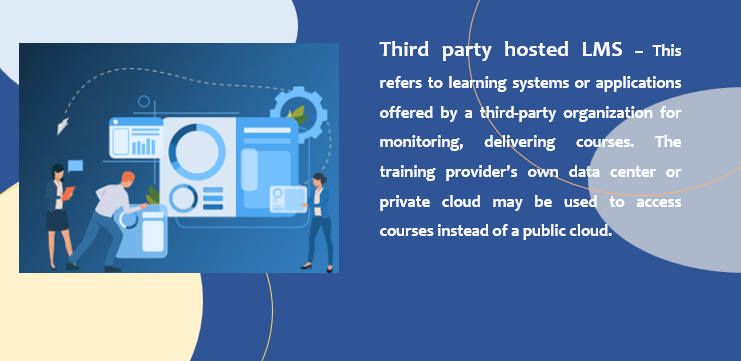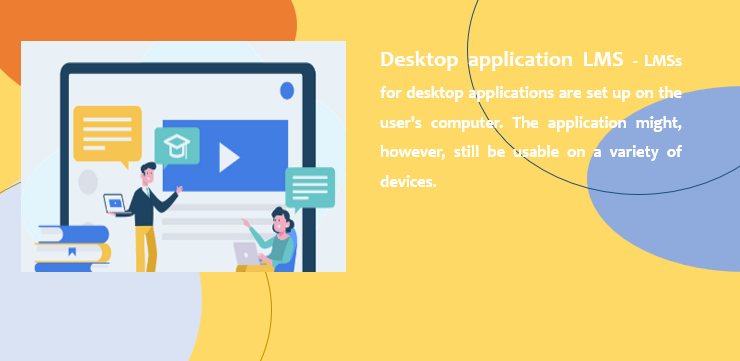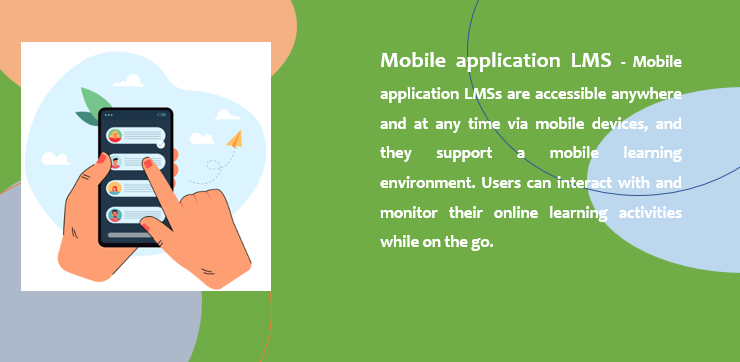 Finally, this all comes down to one question. How to choose a LMS? A firm has to first identify its needs, technical knowledge of employees, target audience, and key objectives, since the needs of company should primarily be taken into consideration before moving onto other factors like, quality of customer support, ease of use, scalability and cost.