Prisma is a Tech FAD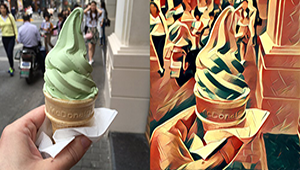 Prisma will be a tech FAD and the life cycle will be very short due its limitations in terms of features. Users will be fed up soon unless Prisma relaunches the same with dynamic features with a precise purpose which can differentiate the app from other competitive platforms.
Nevertheless, Prisma is now available to everyone on Android. This is amazingly a quick turnaround and now you don't need a beta invite. Download it straight from the Google play store. Of course, Prisma is far developed from the first app to try to make photos look like creative and artistic painted or drawn artwork. Yet, the looks are criticized by many traditional thinkers who like to see you as it is and questioned as to why you want your face/image to be artificial.
If we conduct continuous research on this app amongst users and critics, we will be able to modify the product to achieve a sustainable competitive advantage.
Another prediction which we can foresee is that Prisma will be acquired by a giant in the industry which Prisma will be revitalized with new features to suit the next level of dynamism.
It is advisable for going for an acquisition/merger as it also adds value and stretches the life cycle until the product is being seasoned with more user experience.
By Dhanesh R. Jayathilaka
Key Words: Prisma Xiteb® web & mobile apps company