Dovi App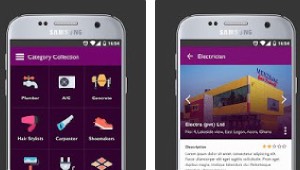 One of the rarest, but most convenient apps, developed for the busy, digital-minded persons of the 21st Century. The handyman app that is most popular among Ghanaians, Togolese, Beninese & Burkinabése. Providing the facility to find and contact handymen for various purposes, in just one tap.
HOW TO…
The procedure is the simplest and the most convenient.
A customer has to create an account in order to find a handyman. Once logged in he has to pick his relevant category out of 18 main categories. The available handymen will appear on a map, closer to the location which the customer has input. He gets to pick the handyman of his choice.
The customer has the ability to view the handyman's profile, contact them or contact the Dovi App team, in order to reserve the handyman for his work.
This is how Xiteb has brought, handymen in the relevant countries to their customers' fingertips.
Both customers and handymen can use Dovi app, for both purposes.
Dovi app gives a fair chance to the handymen who have not been recognized as skilled-workers, to be called for work as the app gives equal visibility to all the workers in the platform. The details of the registered workers are stored and sent to the relevant customers when it is required.
Nevertheless, the customer can write a review and rate the handyman once the work has been completed. These will appear on the handyman's profile.
The app is available for customers in English & French and also USD and GHS as currency options.
The process of designing and developing the app was no easy task. The dedicated team and their tireless work definitely contributed to achieving Xiteb's goal of delivering a well developed, SEO friendly mobile app, on time.
Download your Dovi App today!