Best Website Development Company For Your Business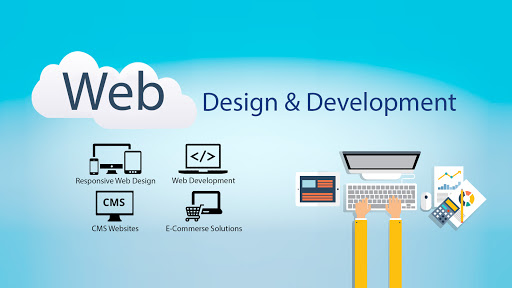 Due to the increasing number of web development companies, freelancers & other start-ups who aren't even stable enough to handle projects, obviously, it is hard for any business to find the best website development company for their needs.
"Website is the Corporate Face of your Business"
~Dhanesh R. Jayathilaka | CEO – Xiteb PVT Ltd ~
Right now it is a proven fact even for each and every industry.
There are five main criteria that an ideal web development company should have.
Therefore client MUST be aware of the below-stated points when looking for the best website development company.
A Registered Private Limited Company
Which has been in the industry for more than 10 years
Work Portfolio of the company
Client Reviews for the service of the company
The quality of the web company's website in terms of performance and UI/UX.
1. Stability of the company.
A web design company that has been in the industry for at least 5 years, proves its reliability. A company with less than five years of experience in the industry is a threat. Because there is a tendency of such companies dropping off the business at any time due to the reasons provided in Figure: 01.
Research done by Erin Griffith in 2014 proves that over 60% to 70% of start-up companies cannot survive beyond their first five years in the business for various reasons.
Specialized Web Development companies will be able to provide a unique & most importantly a qualitative solution for your requirement. Over the years the employees who work in the firm adapt an exceptional thinking pattern, where they are able to come up with unique ideas.
2. Have you checked the THEIR website yet?
All web companies' websites will present their portfolio which will include the multiple projects they have handled. But there is a better way to check the maximum quality of their work. Simply go through their own website. If a Web Developer's website is not up to the standard, there is no guarantee that they are able to provide their customers with a qualitative website.
3. Quality of the product.
Once you examine the Web Designer's website, you can check their portfolio. While going through the portfolio list, customers can visit some other websites the Web Solutions Provider has developed & checked the footer of the website. Here it will say, Site by (Developer name). & that is proof that the website has actually been developed by the service provider themselves.
4. Responsiveness of the staff.
If the staff responds promptly, that shows how important the client is to them. In the world of business there is a common saying, 'Customer is King'. Indeed the customer is king, & should be treated so. The service provider you have selected should be responsive to you.
5. Know your budget!
Clients often inquire for quotes from several companies & settle for the company with the lowest quote. Financial wise this would come in very handy. But it is always good to pick companies with the same price range. Standard private limited web development companies will always provide a competitive price, compared to freelancers & other start-ups.
As a long experienced web development company, we always advise our customers, especially those who brag about the price, to get quotes from at least three other private limited Web Service Providers to compare the fairness & equity between the prices. This is famously known as the Apple to Apple comparison.
6. Visiting the service provider
An optional method to assure the reliability of the Service provider is visiting their workplace. If they are not keen on letting you visit their office, the actual reasons might be that they are not having an actual physical workplace. But if they are willing to have you in their company, that's when you can observe and get a glimpse of the company's internal functionality.
7. Best website development company always provide maintenance
Website development alone is not sufficient. After service, also known as maintenance is the next step. If a web development company offers maintenance, it proves that they are able to take responsibility. It is always advised to get the maintenance for your website from the same web development company that developed your website. Because they are more familiar with your website than a third party who is willing to handle your website's maintenance.
Pick the best Website Development Company and get the best
With all of the information provided, one can now make a good choice in selecting the best web development partner for a business. Make sure the criteria is met. Ask questions & know the actual process. Don't hold back questions, as it may be disadvantageous in the future.
A genuine company will have no reason to turn away from your questions or even conceal details about the development of your own website. Therefore make sure you make the right choice.
Ready to find a web development company for your business? Well, why not check out our website NOW?
Xiteb | Let your Tech do the Talking