Importance of SEO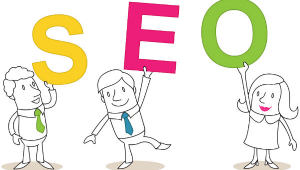 What is SEO?
The term stands for Search Engine Optimization. Search Engine Optimization is the process of increasing the visibility (position) of a website or web page, among search engine page results.
When a webpage or website is Search Engine Optimized, it appears at the top of the Google search results. The tool used to drive website traffic to a website from search engines is SEO.
Importance of Search Engine Optimization
Majority of search engine users tend to click on the search results that appear at the very top of the search result list. They prefer it over scrolling to the very bottom of the page. SEO is what makes a website appear on the top of search result lists.
Users trust search engines and when appearing at the top positions for the keywords the user is searching, it increases the web site's trust.
SEO helps in social promotion of a website. When visitors find websites on Google or Yahoo, they tend to promote them through social media channels.
Basically, search engine optimization contributes towards the smooth run of a website. A website with more than one author benefits SEO in many ways. Their direct benefit is to increase search engine traffic, they indirectly benefit from having a common framework to use before publishing content on a site.
Suppose two websites that promote the same product, the search engine optimized website would comparatively have more customers and more sales than the website that has not been search engine optimized.
Key factors of optimization,
Content – unique, relevancy and comprehensiveness
Backlink – including high-quality links from other related articles
On-site optimization – Title, headings, images, content & URL should consist of keywords
Inclusive of social media
Mobile friendliness
Semantically relevant anchor text
Making a website SEO friendly depends on its content originality, repetition of keywords and many other factors including the above listed factors.
Do you want to make your web page SEO friendly?
You've come to the right place. Contact us now at hello@xiteb.com, and get your website SEO friendly.