Is Social Media A Competitor For Print & Electronic Media?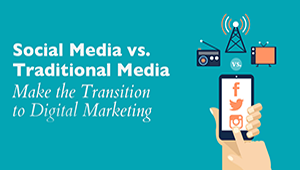 Or is it the latest friend of both? Read to learn more about the necessity and usability of Social Media in Marketing.
As discussed in my previous article on 'Future of the Software Industry with the emerging nature of Social Media Marketing', it must be understood that Social Media is needed not only for the Software Industry but also for almost all industries in general. Nevertheless, it is proven that as a result of the emerging nature of social media, all industries are facing its impact directly or indirectly. Hence, Marketers should be well equipped to face this dynamism.
"Social Media is 'now friends with' Print & Electronic Media." Dhanesh R. Jayathilaka
In the language of 'Facebook', "Social media is the newest 'friend' of print & electronic media.". However, people in the Print and Electronic Media (hereinafter referred to as other media[1]) industries tend to perceive that 'Social Media' is a competitor and vise versa. However, personally, I tend to disagree with this argument.

Is Social Media a Competitor for Other Media?
Not at all. Whatever is published/telecast on articles and/or videos on other media can be uploaded onto social media, and where viewers' comments are allowed on the content, it would be talked about constantly. As a result of this, other media life cycles will be stretched.
'Print will be gone in 10 years,' Former CEO-Microsoft
In line with the thinking of the above statement, it can be also argued that, other media would decline due to the emerging nature of web & social media and also due to world trends, which are reinforced and defined by modern customer behavior.
The flip side of this is that social media will actually allow other media to survive. The fact is that the content which appears on other media, may perish then and there; nevertheless the content uploaded in social media will be there forever. In other words, published data on other media can be viewed again and again, whenever customers want. Moreover, the money, invested on social media by organizations, would not be wasted and instead would be considered a lifetime investment.
"Once a fan on FB, always a fan on FB." Dhanesh R. Jayathilaka
Distinction from other media
It is understood that Social media is an online publishing platform which may be accessed by anyone.
One intrinsic feature in both social media and other media is the ability to reach small or large audiences; for example, either a blog post or a television show might reach zero to many people. But a blog can be shared million times until it reaches the target audience with no cost whereas a television show has its inherent limitations to do so.
The properties which help describe the differences between social media and other media are as follows:
Reach – even though both industrial and social media technologies enable anyone to reach a global audience, social media is far superior in reaching and remaining with customers.
Accessibility – the means of production for print/electronic media are typically owned privately or by government; whereas "social media tools are generally available to anyone at little or no cost and owned by everyone and also no one."
Usability – other media production typically requires specialized expertise, skills and training. Most social media do not invent, or in some cases reinvent skills, so anyone can operate the means of production. (Note: For corporate level branding, it is advisable to consult a specialized & dedicated agency/service provider)
Recency – the time lag amongst communications produced by other media can be lengthy (days, weeks, or even months) compared to social media (which can be proficient of virtually instantaneous comebacks and only the viewers determine any delay in response). As other media is presently espousing social media in many countries and in many industries, this characteristic may not be very distinctive anymore in the near future.
Permanence – print/electronic media, once created, cannot be modified or amended (once a Newspaper or magazine article is published and circulated, alterations cannot be done) whereas social media can be modified or amended almost instantly by comments and/ or editing/deleting in some cases.
Media Marketers Role
Media marketers are very important stakeholders for other marketers. They can be simply defined as, 'marketers who are in the media industry'.
Should media marketers be conversant with social media?
Answer is yes – 100%.
Media marketers cannot ignore or disregard Social Media, as Social Media is an emerging area under Media. As stated throughout this article, any marketer (not only media marketers), should believe in and be thorough with social media to have the right blend of the modern promotional mix or they will only attain a natural death in the marketing profession.
"Any 'anti-digital media' marketer can expect an early retirement in his/her career"
Why should the media marketers out there especially believe in and be conversant with this brilliant 21st century promotional miracle? Well, it is due to the fact that modern viewers/readers are no longer very frequent in other media although other media can still be revolutionized with social media. In other words, as discussed above, the content that is broadcast in other media can be viewed only at the time of publishing and this can be overcome by converting them to lifetime news whereas they can be viewed at any given time on social media utilities. Hence, media companies should now look at their own customized social media accounts such as an FB Fan page, a Twitter account, a flicker account, Instagram, a customized YouTube account etc.
Moreover, media marketers should focus on interactive television, eRadio and eNewspapers – i.e., the online versions of print and electronic media, in order to reach viewers more efficiently. The accessibility of archives and ability to search for already published news/articles and videos via a customized web solution enables the user to promote and share e-versions with the help of social media tools to attain the highest viewership.
At many Annual General Meetings of the Sri Lankan Chapter of the South Asian Free Media Association (SAFMA) and especially the keynote presentation delivered on 12th November 2008 in Colombo, clearly stated and predicted the emerging social media trends, challenges and its impact on other media. Having considered all above, now is the time for media marketers to be more 'tech savvy' and become believers of social media, if not so already.
It is not simple to become an effective social media marketer. However, simple principles may be followed to achieve this goal.
The main trait necessary for social media marketers is a sincere inquisitiveness/interest in social media, predominantly on how it inspires human connections and commercial practices. This is not just typical compulsory job skill but rather a profound interest that permeates in one's day to day life. Furthermore, one needs to be persistently abreast of the latest technologies whilst striving to always learn and improve one's knowledge levels. One should also possess the tactical knowledge and the first-hand experience of the specific social media platform. These skills, when pooled together would without a doubt be helpful in planning & managing successful brand strategies & marketing campaigns.
"A brand is no longer what we tell the consumer it is – it is what consumers tell each other it is."
Scott Cook, co-founder Intuit
I personally believe that offline print and electronic media will survive for at least a few more decades with the help of this 'hybrid', i.e. the partnership between print/electronic media and social media, due to the low credibility of content being one of the limitations with Social Media, whereas the credibility of content published and telecast on broadcast media, is very high in comparison.
Therefore Sri Lankan media marketers must closely analyze the present Social Media Strategy in their respective organizations and consider the same as a vital element in the marketing plan, which would be a significant tiebreaker when comparing your strategy with that of your competitor.
Social Networking Statistics
Over 50% of the world's population is under 30-years-old. 96% of them have joined a social network
Social Media has overtaken porn as the #1 activity on the Web
1 out of 8 couples married in the U.S. last year met via social media
Years to Reach 50 millions Users: Radio (38 Years), TV (13 Years), Internet (4 Years), iPod (3 Years)…Facebook added 100 million users in less than 9 months…iPhone applications hit 1 billion in 9 months.
If Facebook were a country it would be the world's 3rd largest ahead of the United States and only behind China and India
China's QZone is larger with over 300 million using their services (Facebook's ban in China plays into this)
2009 US Department of Education study revealed that on average, online students out performed those receiving face-to-face instruction
Generation Y and Z consider e-mail obsolete – some universities have stopped distributing e-mail accounts. Instead they are distributing: eReaders + iPads + Tablets
78% of consumers trust peer recommendations
Only 14% trust advertisements
Only 18% of traditional TV campaigns generate a positive ROI
90% of people that can TiVo ads do
Kindle eBooks Outsold Paper Books on Christmas
24 of the 25 largest newspapers are experiencing record declines in circulation
60 millions status updates happen on Facebook daily
We no longer search for the news, the news finds us
1 in 6 higher education students are enrolled in online curriculum
25% of search results for the World's Top 20 largest brands are links to user-generated content
80% of companies use LinkedIn as a primary tool to find employees
The fastest growing segment on Facebook is 55-65 year-old females
Source: "Social Media Revolution" by Socialnomics.
Continued from the August Issue 2011.
Author:Dhanesh R JayathilakaLecturer in Marketing, Trainer- Sales & MarketingFor comments & criticism: dhanesh@xiteb.com
[1] Print/Electronic Media or "Other media" are also referred to in certain countries and/or industries as "Traditional Media," or "Mass Media".
Published by Xiteb®: One of the BEST Web & Mobile Apps Development companies Sri Lanka