Travel Design by CDC Web Design and Development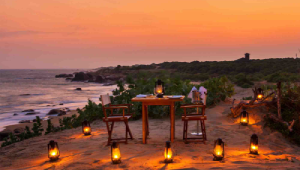 #1 Tourist service provider in Sri lanka
Travel Design by CDC has been existing in the market for 34 long years, internationally recognized for their devoted and special-skilled team of excellence. With the digitalizing trend, Travel Design by CDC steps forward requesting a new website for their customers' use.
Accepting their request Xiteb® redesigned and developed the website Travel Design by CDC is using at the moment. We would like to brief out on how we made this project a success.
SOLUTIONS
Our Business Analysts gathered information during frequent client meetings and calls. The documented information was forwarded to our technical team.
While our design team was working on the design of the website, the content writers, both internal and external went ahead with creating, writing and editing the relevant content for the website.
The client selected and approved the design of the website. Next our expert developers with many years of experience went ahead with the website and developed it to what it is now.
TEAM
With the collaboration of our teams, Xiteb® was able to produce a cutting edge website. Keeping in mind what a traveler's mindset like, we were able to come up with unique ideas that promoted the concept of openness, curiosity, and a sense of adventure through the website we designed.
With features of blocks switching sides when hovered, maintaining a fixed background that doesn't move even when the page is been vertically scrolled, abiding by their theme color and taking into consideration many other facts we made the website as attractive and as modernized as it can look. Our objective was to attract website visitors and most importantly to bring our valued client to a point of utmost satisfaction.
With the help of our indefatigable and passionate team workers, we delivered the developed website. We were able to meet the satisfaction of our client by achieving the promised target on time.
SEO
Furthermore Xiteb's SEO specialists were able to search engine optimize the website upto the standard.
RESULTS
Travel Design by CDC, one of the best local travel agents, is certainly attracting more customers than they used to. Not forgetting to promote their impeccable services to the whole world.
Have a project in mind but unable to design a website? Worry no more! Share with us your idea at hello@xiteb.com. Contact us TODAY!!!